CHARTER
CHATTER
---
Dear Parents, Guardians, and Community Members,
As the Superintendent of KGBSD, I apologize for those unaware or not formally notified about the 2019-2020 early release Wednesdays. It is my desire to continue to work together to provide information to all parents and community members in a timely manner. As you know, the district has gone through many changes in a short period of time and continues to change and grow with new leadership. As a district our commitment is to continuous improvement in all areas, and we recognize that one of those important areas is in strengthening communication, both at the individual school level and throughout the district as a whole.
Background Information: In the early spring of 2019, teachers, staff and administration expressed concerns with the need for time to plan and work together on a regular basis by grade level and by subject areas. At that time, early release days were proposed to replace the three to four days set aside per school year, randomly placed in the school calendar, that were valuable for staff development but often lacked time for continued collaboration, learning, and training that supports practical application and continuous improvement in the classroom. Each school administrator worked with colleagues and staff to develop ideas for early release time with our district strategic goals of Rigorous & Relevant Instruction, Safety & Well-being, and Trust & Communication in mind. As a result, an early release plan was developed with input from staff and school leadership for improving staff development based on instructional and school-level needs.
THE PLAN: Each Wednesday students will be released from school approximately one hour early. Through the scheduling of early release days, teachers will be provided the opportunity for common work time with colleagues to collaborate, plan individualized lessons that meet the needs of all students, and analyze test results in order to improve the way we present curriculum to students. The early release times will also focus on professional development opportunities that will focus on instruction, safety and social/emotional learning. Additionally, teachers, specialists, and staff will be given opportunities to share ideas and resources across grade levels and buildings to improve learning across the entire district.
This investment in ongoing professional development and training for our staff is an investment in the success of the students. KGBSD Teachers and Staff are committed to the education of all students, to the continual development of our educational programs, and to the relentless improvement of educational outcomes. We have all heard that Alaska's schools trail behind the educational outcomes of students across the nation, and we are determined that this will not be the case in Ketchikan. The early release provides educators the opportunity for common times in their schedules to meet on a regular basis to plan, learn, and improve in all the areas of educating students in today's world.
Thank you,
Beth Lougee, Superintendent KGBSD
KETCHIKAN CHARTER SCHOOL 2019-2020 SUPPLY LIST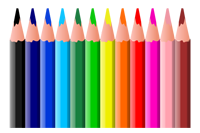 ---
Kayhi Parents and Students Athlete/Activity Participants:
If you plan on participating in an Athletic Sport or School Activity in the upcoming school year (School Year 2019-2020) you must have: Arbiter Athlete completed, Updated Physical and Activity paid (this can wait until the Parent meeting) BEFORE your son/daughter tries out.
This is an ASAA policy and will be enforced.
How to complete your Arbiter Athlete account?
1) Log on to : arbiterathlete.com
2) New user-click SIGN UP; returning user-put your username and password in
3) Step 1: Choose-A student or A parent
4) Step 2: Provide details (Name, DOB, etc.) USE LEGAL NAMES not Nicknames
5) Step 3: Create a Username/Password
6) Step 4: Chose the "Ketchikan High School"
7) Step 5: Link account- This will link the account between Parent/Student
8) Step 6: Once the accounts are linked, click on Athletic forms and scroll to the bottom of the "incomplete" in

Red

to
9) Step 7: Upload an updated physical- physicals need to be uploaded by the Studend or Parent
If you have any questions or comments, please email me.
melissa.johnson@k21schools.org
SCHOOL IS OUT FOR SUMMER!
HAVE A SAFE FUN SUMMER VACATION
WE WILL BE BACK IN THE OFFICE ON AUGUST 13TH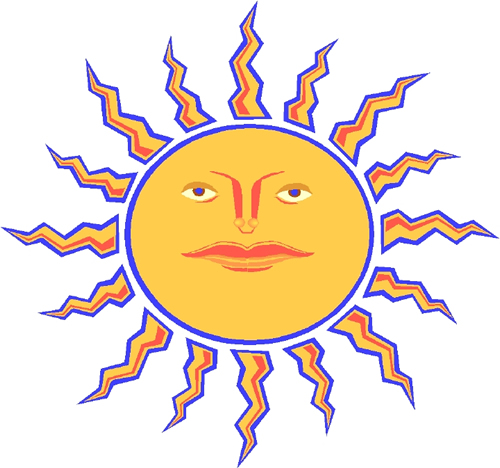 ---
Please take the time to pay your students negative lunch balances.
You may come to the school to make a payment or make one online thru RevTrak.
Your prompt attention to this matter is greatly appericated.
Alaska Crossings is a summer intensive program for children ages 12-18 who are looking to improve their skills to succeed at home, school and in the community.
If you think your child might benefit from such a program, please take a look at their website for more details on what the program offers and for the application.
Their website is:

www.alaskacrossings.org
If you have a specific questions that you don't find answered on the website please call them directly at: 866-550-2371 or 907-874-2371.
Potentially, the program may be covered by your private insurance, or through Alaska Medicaid.
---
PLEASE UPDATE ANY NEW INFORMATION, SUCH AS ADDRESS OR PHONE NUMBER, TO YOUR STUDENTS REGISTRATION
ON OUR ONLINE REGISTRATION PORTAL
SCHOOL ONLINE REGISTRATION
ENROLLMENT IS OPEN FOR GRADES K-8 FOR THE 2019-2020 SCHOOL YEAR
WE HAVE LIMITED SPACE AND ARE ON A FIRST COME-FIRST SERVED BASIS.
Parents and guardians can complete the NEW student required paperwork using the Online Registration Portal.
All forms are online for your convenience. You can register one or more children with just a few clicks.
To register your child for school you will need a valid email account, a birth certificate and immunization records.
To register your student(s) go to
www.kgbsd.org
and click the Student Registration tab.